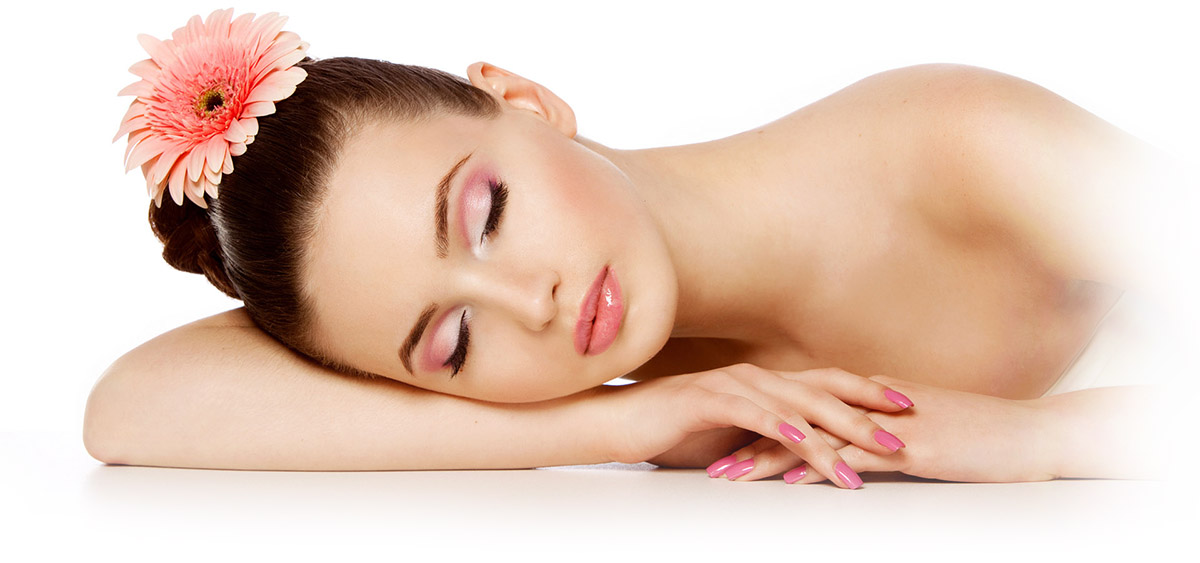 Opening your own salon often comes as the next logical step for those hairdressers who have been successful at mobile hairdressing. Owning your own shop implies a better quality of the service you can offer and this is also more attractive to your customers. Thousands of people decide that they want to run their own business every year.
The forecasts show the industry outlook for the beauty salon industry further with growth trends. Demand is determined by demographic data such as income, population density, and growth. Large companies don't have many advantages over smaller companies through location selection or technical opportunities. Increasingly, more and more people are looking after their health and appearance. Woman account for the highest share of beauty salon industry.

| Salon Type | Total No. |
| --- | --- |
| Hair salons | 45,704 |
| African Caribbean hair salons | 302 |
| Barbering | 2,967 |
| Nail bars/ technicians | 1,512 |
| Beauty salons/ consultants | 13,107 |
| Beauty therapists-mobile | 947 |
| Spas | 400 |
| Total Employment | 245,795 |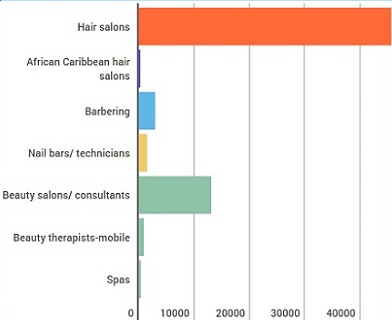 You should ask yourself some questions before you start planning your salon like:
is there a market opening for your service?
How can you differentiate so that you won't be beaten by the competition? And how will you fund your proposal?
Do you have money set aside or do you need to request a huge bank loan?
If you do not have a means to differentiate massively, then you should perhaps consider buying a franchise or an existing salon name. There may be a way in that you can buy out your employer or run your salon as a family business, all of which have their advantages and disadvantages. For many people who open their own business, the main factor behind this is to be their own boss and determine their own working hours.
The hairdressing and beauty business is a competitive one, and you must not be fooled that it is always easy to succeed, but with a good business plan and a good strategy in place, coupled with a strong desire to be successful then there is no reason why you cannot provide a good quality of service and create a strong profitable business. You should ensure that you research and develop your business ideas as thoroughly as possible. It is essential that you determine whether there is room in the area you want to set up in. With over a decade experience B&F business plan team is helping entrepreneurs for a comprehensive outline for starting their new business.
Business plans describe a company's mission, operations, financial plan, marketing strategy, and management qualifications. Writing a business plan for a salon & Spa walks you walk through the steps necessary to open a business in the hair, beauty and spa industry.
Your advantages with us:
Consultants with over 10 years' experience and market know-how across a wide range of industries
Decades of experience in projecting financial performance and growth of business all from one hand:
Consulting and Coaching
Professional Business Plans
Business Establishment and Accountancy
Comprehensive Software solution
"save time and get experience"
Over 3,176 established businesses in the UK<
Over 1,756 completed business plans
485 completed Tier 1 visa business plans
96% secured funding based on our business plans
£55 mil. raised for SME`s
Would you like to start your journey to a successful business with a professional business plan?
Start here